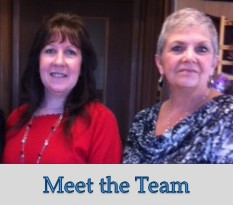 Able Agency started in North Tonawanda NY in 1984. It was opened with just one employee, Nora Webb.  After a short time we found there was a great opportunity in North Tonawanda to become a very successful Insurance Agency.
In 2005 Nora Webb took over the ownership of this location.  She changed the name to NT Able Agency Inc.  Since then the agency has grown and has become a well known insurance business in North Tonawanda.  We have multiple companies to write your Automobile / Motorcycle / Jetski / Boat / Motorhome / Golf Cart and Snowmobile vehicles. We can also provide you a Renters policy to cover your personal belongings.
Through-out the years, we have insured many people.  We even have some customers that have grown up with our agency and now have their children insured here.   It shows that good business ethic, knowledgeable staff and a good product can make a business last in this highly competitive area.
NT Able Agency Inc. has a great relationship with dealerships and with other insurance agents and brokers.   They even refer people to our office for their friends and customers insurance needs.  They know we will check all our companies and find the best price for a variety of coverage.  In turn, we give them the confidence to make a well informed decision on their insurance needs.
NT Able Agency Inc. gives back to Western NY by volunteering our time for Relay for Life/American Cancer Society since 2011.
We are conveniently located off of Niagara Falls Blvd and only two miles away from the North Tonawanda DMV.
Our office is open 9 am to 5:30 pm, Monday- Friday.  Call today for your free quote at 716-695-0300 or email, Linda and Nora would by happy to hear from you.
And just remember…. Others try, but they're not ABLE !
Meet the Team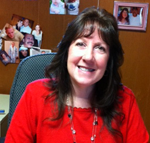 Nora S. Webb, ACSR, CPIW
Nora has been in the insurance industry since 1982. She is a licensed Insurance Agent, Insurance Broker and Notary Public. She purchased the NT Able Agency in 2005. Nora works directly with clients giving quotes and insuring they have the coverage they need.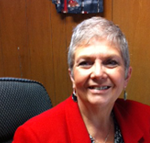 Linda A Robinson
Linda is a licensed Insurance Broker with NT Able Agency. She has been an employee of the business since 1996. Linda quotes and processes new business and renewals. She works with customers to be sure they have the best coverage for the best price.