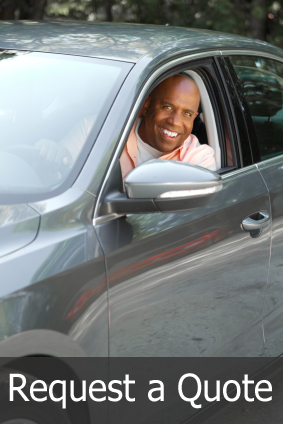 If you drive a car anywhere in the U.S. you need auto insurance. Not only is it the law, but it's also a wise investment that will help repair damage done to your vehicle in the event of an accident and also insulate you from liability lawsuits after an accident.
Some people have an easier time getting auto insurance than others. We take great pride in offering auto insurance coverage to drivers of all ages regardless of driving history. We believe every driver deserves a fresh start and we're happy to offer it.
Hints and Tips for Reducing Coverage Costs
It is true, though, that your driving history and your age do have an impact on the cost of your auto insurance. But, there are things you can do, beginning today, that will help lower the cost of your auto insurance in the future.
Take Defensive Driving/Driver's Safety Classes – they'll not only help you improve your confidence and skill behind the wheel, but they show insurance companies that you're serious about improving your driving.
Clean Up Your Driving Record – fewer tickets in the eyes of most insurance companies means fewer risks. They're much more willing to offer you lower rates if you're going the extra mile by driving slower.
Bundle Up – it isn't cold outside, yet, but bundling your insurance products (auto and recreational vehicle) insurance with one company can net you significant savings on all insurance products.
Choosing the Right Policy
Auto insurance can be confusing to people who aren't sure of what their coverage options are or even what they all mean. That's why it's important to take a moment to get a handle on a few key terms.
Minimum Coverage – As the name implies, this is the minimum amount of insurance coverage necessary to drive legally within your state. This is rarely an adequate amount of coverage to handle liability if you're determined to be at fault in an accident and if you owe money on your car.
Liability Only Coverage – This term refers to policies that only cover damages caused to other vehicles if you're determined to be "at fault" in (or responsible for) the accident.
Comprehensive and Collision – This is full coverage that most auto loan providers and leasing agencies require. It covers the costs of repairs to your vehicle if there is an accident, no matter who is at fault in the accident.
Uninsured/Underinsured Coverage– This covers expenses and repairs if the person at fault in the accident doesn't have an adequate amount of insurance coverage to repair your vehicle. Most policies also include coverage for property damage and bodily injury in this policy.
Don't let confusion prevent you from getting the auto insurance coverage you need. NT Able Agency is proud to call North Tonawanda, NY home and we're here to answer any questions you have about your auto insurance coverage needs.