Sometimes referred to as personal watercraft coverage or PWC, jet ski insurance is necessary to ride your jet skis on any body of water.
Although the basic coverage sounds identical to auto insurance coverage, don't be fooled into thinking that your auto policy will cover your jet ski.
Standard Vehicle Coverage Types
With most vehicle insurance, there are certain standard offerings. These include some sort of property damage and bodily injury coverage to cover your liability if you're responsible for an accident on your jet skis.
It also generally includes some form of comprehensive and collision coverage to take care of repairs if your watercraft is damaged by other people or acts of nature or it is stolen.
Then there is the uninsured/underinsured and medical payment policies to throw into the mix.
However there are a few coverage types that are fairly unique to jet skis and other watercraft that are worth considering if you really want the white glove treatment for your jet skis.
On Water Towing and Labor
Unfortunately, not all accidents and collisions are going to happen near shore. This means that repair and towing services may need to go to the scene of the accident.
That often costs a little extra as it goes above and beyond towing a boat from the dock to a repair facility in the traditional sense.
Some insurers offer a replacement cost policy for new jet skis that replace the watercraft with a brand new version of the same make and model if it is a total loss and within 15 months of the original purchase.
Unique Exclusions for Watercraft
Some policies also have unique exclusions related to watercraft such as jet skis. Some of these exclusions include:
Coverage for accidents that occur while operating your jet skis after dark. Many policies have a "dusk to dawn" clause that nullifies the policy during these hours (for issues related to operating the craft and not for theft and/or vandalism).
Operating watercraft without a valid driver's license.
Operating jet skis that have been modified to boost speed.
Knowing what is included and excluded for coverage is an important tool for knowing the right policy to best meet your needs. That's why it's best to talk to NT Able Agency to discover the best policy and coverage for the best price to keep you in the action and on the water.
We live, work, and play in North Tonawanda, NY just like you and know how important it is to have peace of mind that you and your family are covered if accidents occur on the water or off.
Photo Credit: Flickr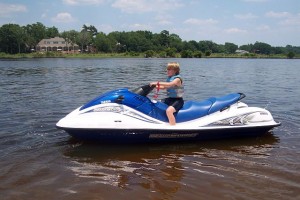 Photo Credit: Wikipedia